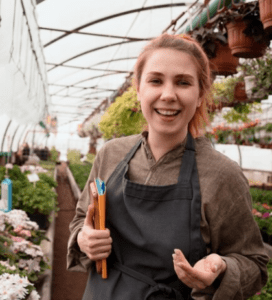 What could be more pleasant than watching the indoor flowers that you have been looking after for so long begin to bloom with very beautiful flowers or delight the gardener with beautiful leaves? As a gardener with 10 years of experience, I am happy every day like a child when my plants grow bigger and brighter.
In my home in New York, I created a whole greenhouse, which I am very proud of. And I think that I can already confidently tell you useful secrets about growing plants. I structured all my notes and decided to share them with you on my blog https://bestsoilforhouseplants.com/
I think everyone wants to have properly grown, healthy plants in their home, but where to start and how to properly care for them? Here are the questions that every novice gardener faces. I will give you answers to these and many other questions.
I know how difficult it is for beginner gardeners to propagate or grow plants. But I'm sure you will succeed. And if you carefully study the information in my blog, you can grow even very whimsical plants.
I will be glad to your questions and comments on the site. Share with me and other readers your secrets and photos of new plants that you decorate your home with. I hope that you will find a lot of interesting and useful things in my blog.
Your Julie Griffin.